WindSoleil "Ra" Solar Power 5000mAh Portable Battery Bank Charger w/ LED Flashlight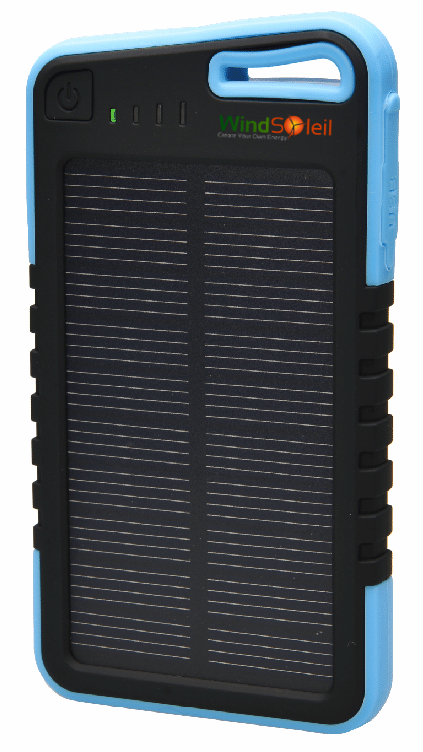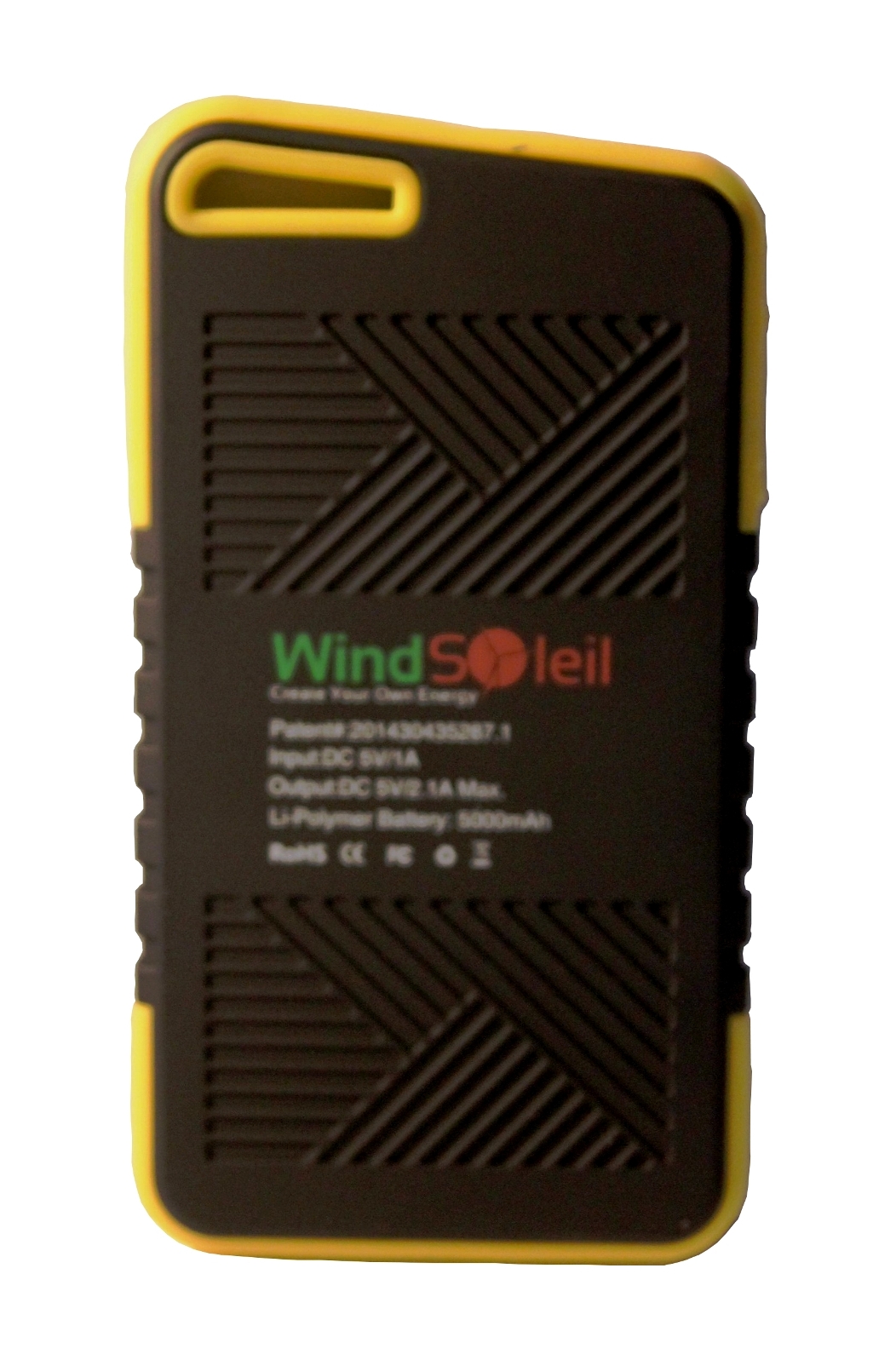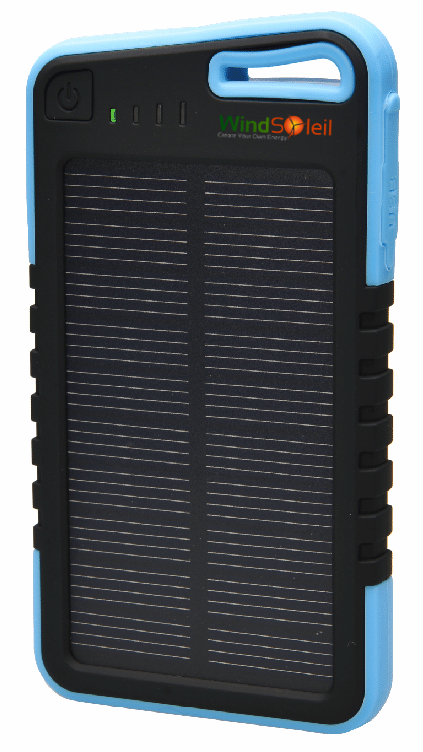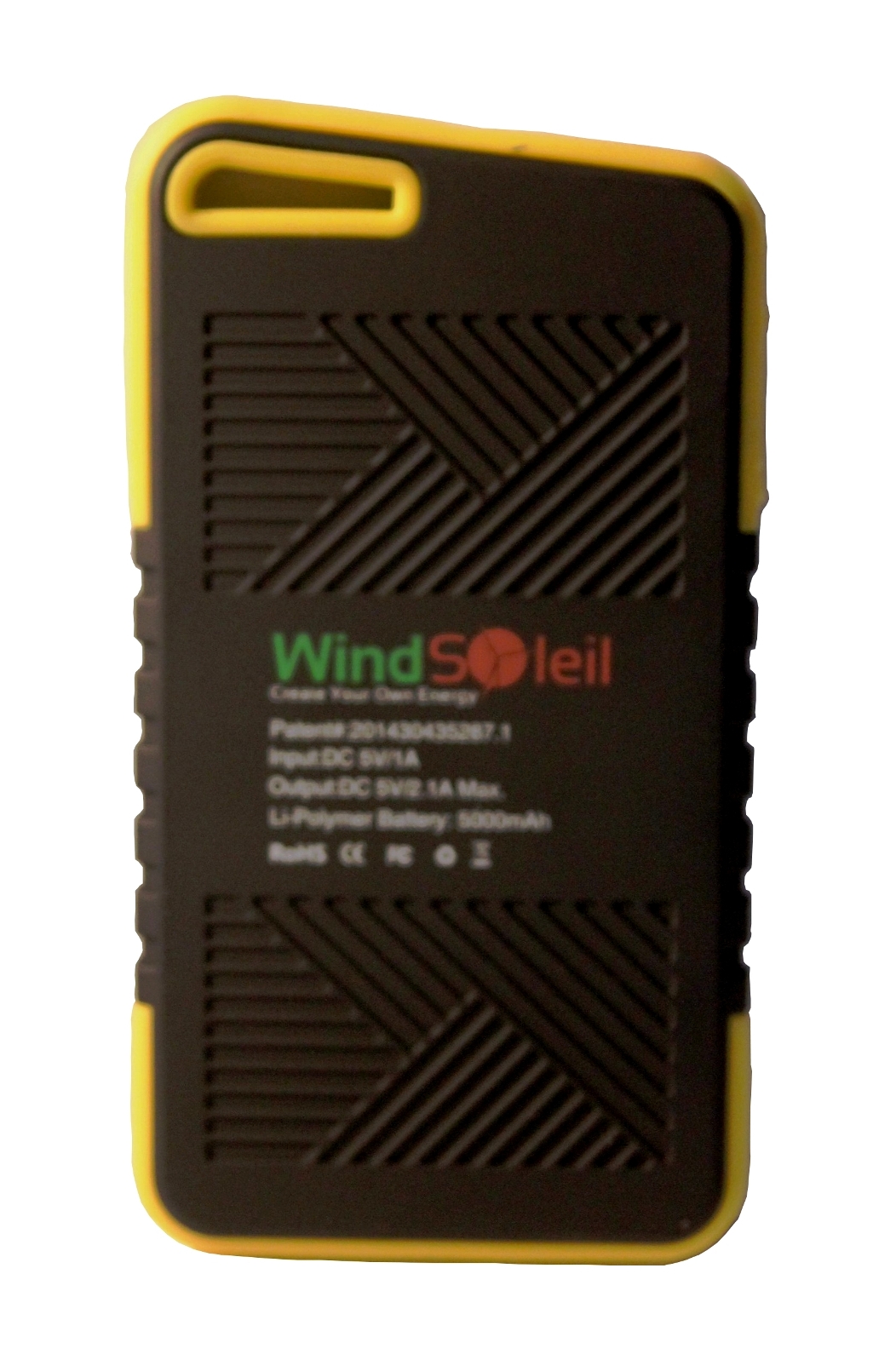 sale
WindSoleil "Ra" Solar Power 5000mAh Portable Battery Bank Charger w/ LED Flashlight
Charges all Mobile Phones, iPhones 4-5-6, Samsung Phones, HTC, LG Blackberry, iPad, Tablets, Mp3 Players, Cameras, etc anywhere
The portable WindSoleil "Ra" Solar Power 5000mAh Power Bank with LED light and USB Output gives you the power to charge your mobile phones, iphone 4-5S-6, Samsung Phones, Android Phones, HTC, LG, Sony, Nokia Blackberry, iPad, Tablets, Camera, etc anywhere. The solar power bank can be charged directly from the sun or can be plugged in to charge to store energy. Now you dont have to worry about your device losing battery, you will have an extra charge right in your pocket.
FEATURES:
Charges All Phones, Tablets, MP3 Players, Cameras, Small Electronic Devices, etc

Waterproof, Shockproof, Dustproof, Frictionproof

Battery Bank can use Sunshine or Plug-in Charge to store energy

Environmentally Friendly and Saves Energy by using solar to charge

Can Charge 2 Phones Together to save time

LED Light included

ON/OFF Button to save energy
Package Includes:1 x Solar Power Bank
1 x User Manual
1 x USB cable + Connector Tips
1 x Retail Box
1 x Hook
.
SOLAR CHARGE
5V/200mAh
.
.
MATERIAL
Environmentally Friendly Silica Gel, ABS + PC Materials, Rubber Paint Surface
.
.
CHARGING PORTS
Dual USB/Micro (Input 5V/1A)
.
.
LI-POLYMER BATTERY
5000mAh
.
.
DUAL USB OUTPUT
DC 5V/1A and DC 5V/2.1A
.
.
FULL CHARGING TIME THRU AC CHARGE
3-5 Hours
.
.
FULL CHARGING TIME THRU SUNSHINE CHARGE
14 Hours
.
.
ELECTRIC CIRCUIT PROTECTION
Over-charge, over-current, over-discharge, short circuit
.
.
RECHARGEABLE BATTERY CYCLE OF CHARGER/DISCHARGER
500 Times
.